Citiverse: Supporters Meeting
Other events
Peer review exercise on common AI procurement clauses for local authorities
We are pleased to announce that OASC's general assembly meeting will take place on Wednesday 14 June 2023 in Brussels, alongside the Brussels Urban Summit.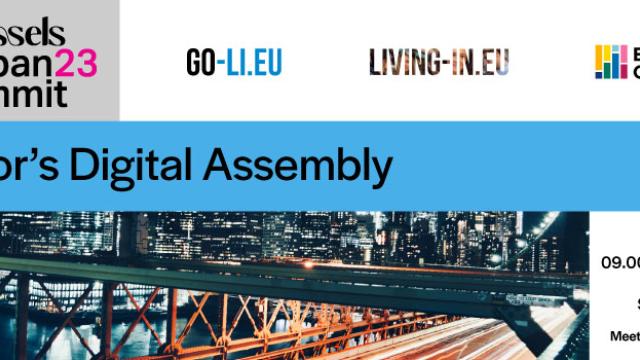 On 15th of June the Living-in.EU movement organises its first EU Mayors Digital Assembly in Brussels, in the framework of the Brussels Urban Summit 2023. 
Living-in.EU Supporters are all welcome to join us online on the 6th of June from 14:00 to 16:00(CET, Brussels Time).
During this online webinar we will present the CitiVerse concept and call, with presentations of cases already unfolding the foundations of a CitiVerse based on the Living-in.EU movement.  We will provide supporters with an understanding of the needs and requirements of signatories and how they can contribute to the development of CitiVerse.
Draft Agenda