OASC: General Assembly — Brussels, 14 June 2023


We are pleased to announce that OASC's general assembly meeting will take place on Wednesday 14 June 2023 in Brussels, alongside the Brussels Urban Summit.
It will feature engaging panel discussions & workshops on our Minimal Interoperability Mechanisms (MIMs) and other smart city projects. We foresee networking opportunities, our official statutory meeting for the OASC members and a presentation on OASC's achievements and plans for the future.
Looking forward to seeing you there!
SPARKS
60 Rue Ravenstein
1000 Brussels
Belgium
Other events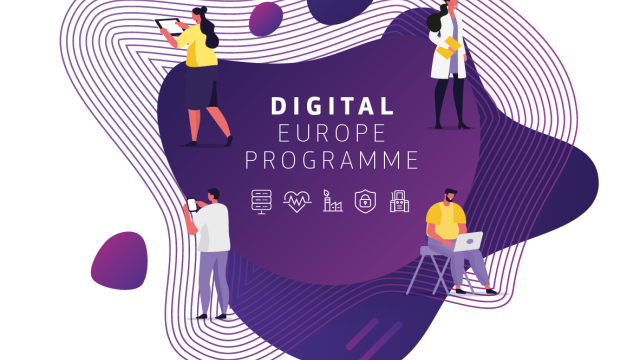 On 12 December 2023, the European Commission will present the fifth round of DIGITAL Europe Programme call for proposal in a dedicated Info Day and Pitching Event.
The Monitoring and Measuring subgroup of Living-in.EU is organising it fourth meeting in 2023 on Wednesday 13 December 2023, from 10:30 to 12:00 (CET). This event will be held online only. This meeting will be limited to Living-in.EU signatories, subgroup members and LORDIMAS respondents.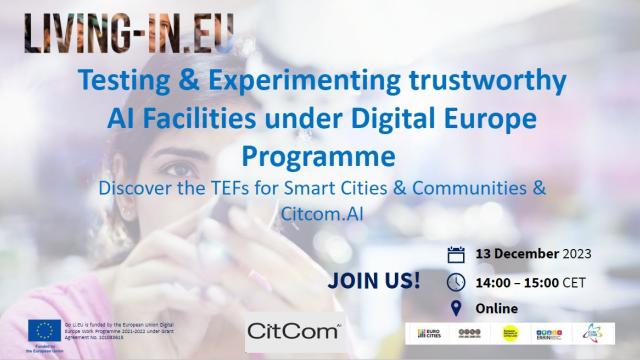 Online Webinar
Join next Living-in.EU signatory event on the Testing & Experimenting Facilities (TEFs) for Smart Cities & Communities, find more about how the TEFs are contributing to more trustworthy AI facilities on the European Market and how cities & communities can contribute to it!