Future Proof Summit - Startups for Tech Sovereignty
Red bricks, French fries and Belgian beer. Startups join forces to hack our continent. Come to innovate, share ideas, co-create and scale-up your business!  
Futureproof Summit brings together startup founders, corporate C-levels, public decision makers, investors and world class researchers.  
One day to imagine innovations that will resist the future. FutureProof Summit 2021 is the first edition of an annual event organized by EuraTechnologies in Lille. 
165 AVENUE DE BRETAGNE
59000 LILLE,
France
Other events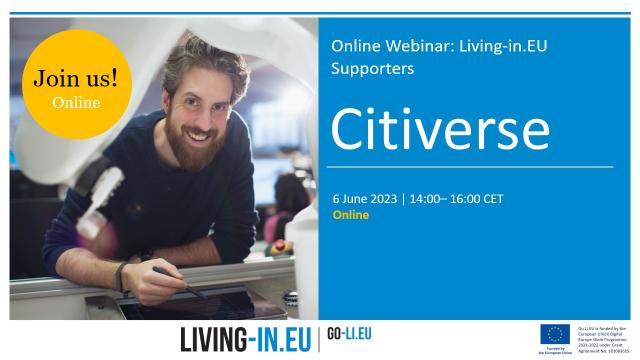 Living-in.EU Supporters are all welcome to join us online on the 6th of June from 14:00 to 16:00(CET, Brussels Time).
Peer review exercise on common AI procurement clauses for local authorities
We are pleased to announce that OASC's general assembly meeting will take place on Wednesday 14 June 2023 in Brussels, alongside the Brussels Urban Summit.