The CitizensHack2022 is an opportunity for EU citizens to work on their real-life problems in collaboration with researchers and contribute to creating a more inclusive society, prosperous local economy, and sustainable future.
A co-creation journey which will help local communities to become a better place for everyone!
Who can join?
This hackathon welcomes all EU citizens with different skill sets to join, no coding skills required. Hackathon teams need to include 2-4 citizens and 2 researchers from EU countries. Teams will consist of researchers and citizens co-creating solutions for better societies across the EU.
What can you win?
Three winning teams will receive project support from Ultrahack, Eurocities, OI-Net and Aalto Startup in the EU network and academia and pitch their project in a virtual after-hack to gain access to present the solution at the EU level and gain visibility among potential partners and investors.
When and where?
Citizenhack2022 will take place on 10.–12. February 2022.
The event will be held as an online event and in English.
➔ Apply to join at https://ultrahack.org/citizenshack-2022 by 23 January 2022 (best teams are selected as soon as applications come in).
Want to know more? Join the informative webinar on 18th of January 2022 at 16:00 GMT +2.
Register here: https://bit.ly/CitizenHack22Webinar
Other events
This workshop will highlight different regional best practices to showcase, from multiple angles, how regions can support youth empowerment by using cohesion and other types of funding at the core of the digital and green transitions.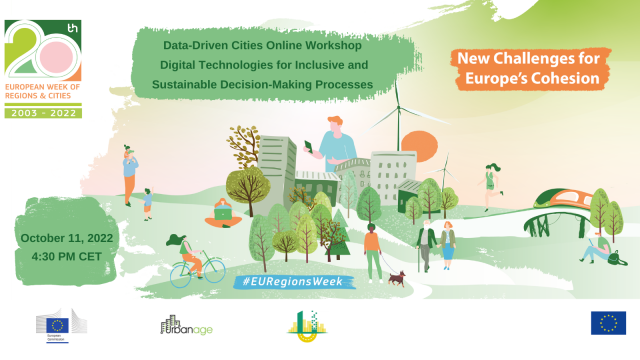 Digital technology can facilitate participatory urban planning by empowering citizens and turning them from passive recipients of policy to active agents of city change.
How can digital tools make citizens' lives better? Be it in the field of digital communications, public services, or AI technologies? This session will explore case studies of employment of digital tools by European cities and regions.