Debate on local and regional authorities fit for the digital age
Since COVID-19 hit the world as a global pandemic, the importance of connectivity has become more obvious. Europe needs to be better prepared, do more stress tests on the infrastructure and increase infrastructure and connections between the Member States. Strategies have to be set to establish how critical entities can prevent, resist and recover from disruptions. The political work of the CoR aims to build up a narrative of digital resilience as a key factor in the sustainability of public services in the era of growing reliance on digital technologies, cloud computing, data and interoperable information systems and make policy recommendations on how local and regional authorities should increase their digital resilience This debate will be an opportunity to address how local and regional authorities can become more digitally resilient in view of a potential "digital pandemic" and attacks (physical and cyber) on critical digital infrastructure.
Speakers:
Margrethe Vestager, Executive Vice-President of the European Commission for a Europe fit for the Digital Age

Jaroslava Pokorná Jermanová (CZ/RENEW E.), Chair of the ECON commission of the CoR​

Members of the European Committee of the Regions 
Other events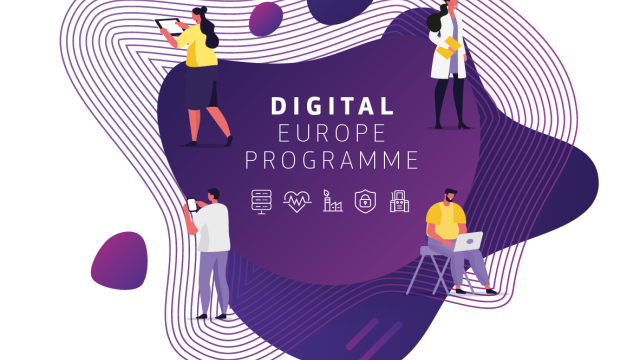 On 12 December 2023, the European Commission will present the fifth round of DIGITAL Europe Programme call for proposal in a dedicated Info Day and Pitching Event.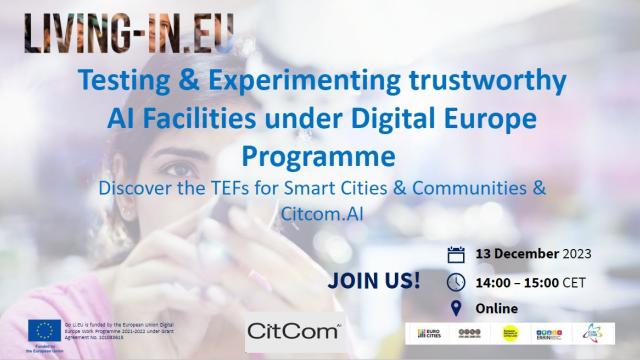 Online Webinar
Join next Living-in.EU signatory event on the Testing & Experimenting Facilities (TEFs) for Smart Cities & Communities, find more about how the TEFs are contributing to more trustworthy AI facilities on the European Market and how cities & communities can contribute to it!  
  Living-in.EU legal subgroup is glad to invite you to the latest activity of the year organised in the context of the Legal subgroup.