This workshop will focus on how digital skills programmes at regional and municipal level reinforce each other and work together to strengthen regional and city ecosystems. The aim of the workshop is to demonstrate the added value of the DT4REGIONS and Living-in.EU initiatives to scale up and effectively improve the digital transformation skills of European regions and cities. The workshop will be moderated by the Computer Vision Center, featured by DG CNECT, Emilia-Romagna, the City of Helsinki and the European Network of Living Labs.
Other events
This workshop will highlight different regional best practices to showcase, from multiple angles, how regions can support youth empowerment by using cohesion and other types of funding at the core of the digital and green transitions.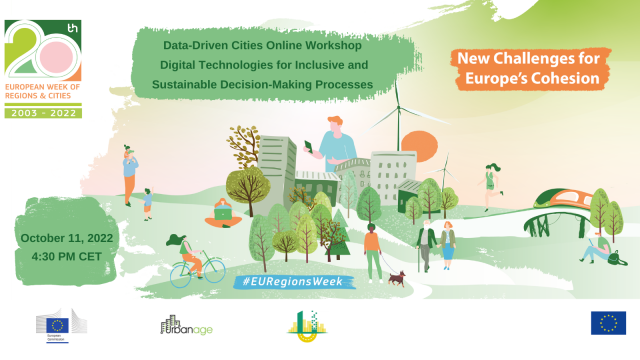 Digital technology can facilitate participatory urban planning by empowering citizens and turning them from passive recipients of policy to active agents of city change.
How can digital tools make citizens' lives better? Be it in the field of digital communications, public services, or AI technologies? This session will explore case studies of employment of digital tools by European cities and regions.