Addressing the digital skills gap in European regions and cities on AI and big data, now for real!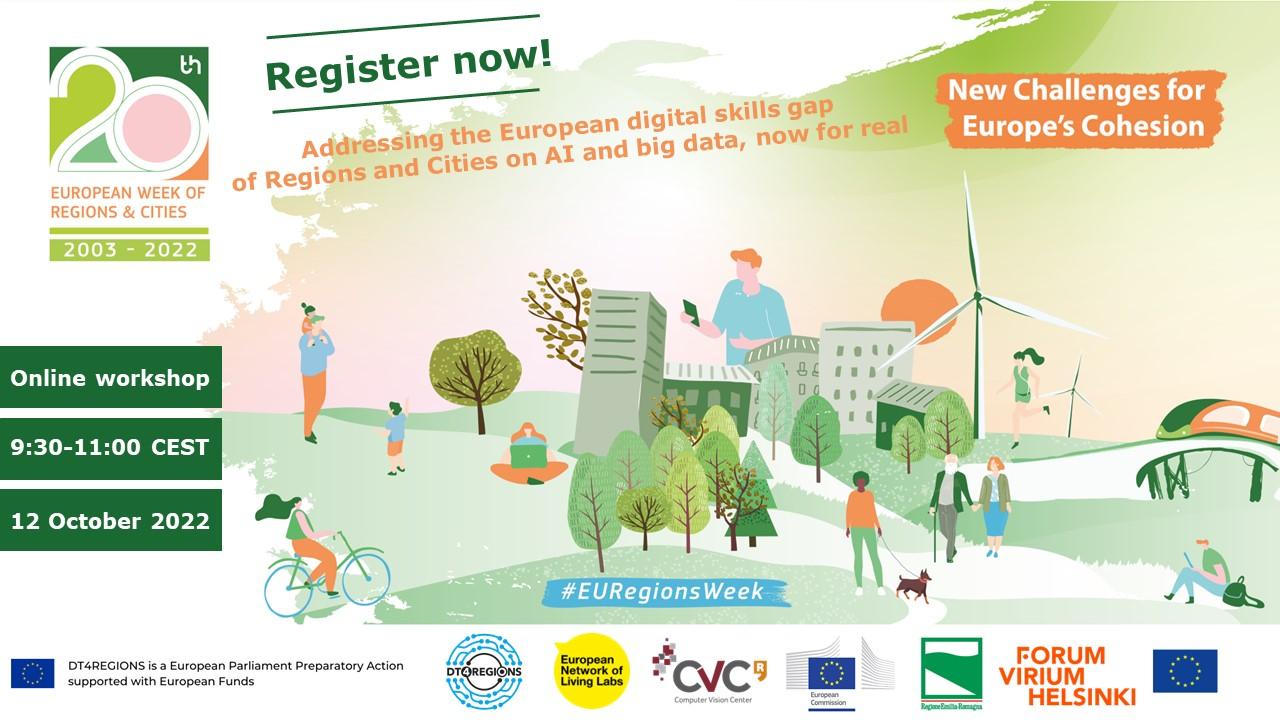 This workshop will focus on how digital skills programmes at regional and municipal level reinforce each other and work together to strengthen regional and city ecosystems. The aim of the workshop is to demonstrate the added value of the DT4REGIONS and Living-in.EU initiatives to scale up and effectively improve the digital transformation skills of European regions and cities. The workshop will be moderated by the Computer Vision Center, featured by DG CNECT, Emilia-Romagna, the City of Helsinki and the European Network of Living Labs.
Other events
The 5G for Smart Communities (5GSC) Platform, together with the European Commission, are organising a series of 5GSC Capacity Building Sessions.
The Urban Logistics Innovation Day, scheduled for September 26, 2023, in Brussels, is set to address the challenges of decarbonizing urban freight transport and promoting sustainable urban logistics. With the increasing demand for e-commerce and business activities in cities, finding innovative solutions is crucial to meet efficiency targets and customers' expectations.
Living-in.EU is the digital transformation movement of EU cities, regions and Member States. If you are a decision-maker at local, regional or national level tasked with turning cities and communities into smart and sustainable places where people enjoy living and working, then you should join Living-in.EU now!