Living-in.EU Stakeholder Forum
The Living-in.EU Stakeholder Forum took place on 4 December 2023 at 13-15 CET. The meeting focused on Co-creation of the technical specifications: Digital Tools, Projects, and Future Steps. The meeting invited organizations who have signed or supported the Living-in.EU Declaration. 
Find the agenda here!
You can find the presentations of our speakers here:
Presentations now available!
Other events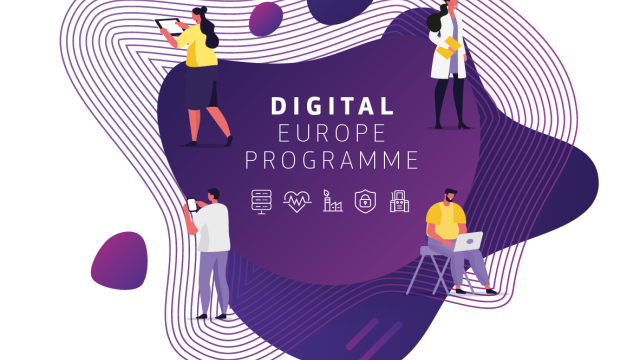 On 12 December 2023, the European Commission will present the fifth round of DIGITAL Europe Programme call for proposal in a dedicated Info Day and Pitching Event.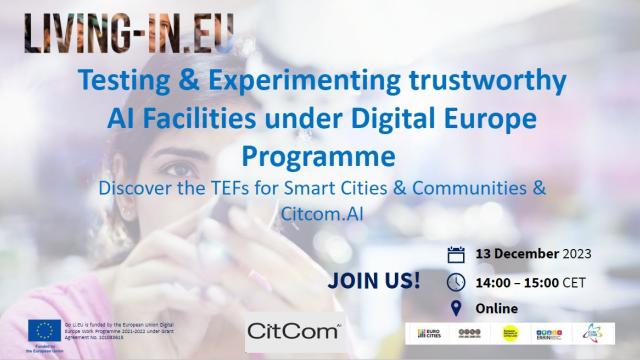 Online Webinar
Join next Living-in.EU signatory event on the Testing & Experimenting Facilities (TEFs) for Smart Cities & Communities, find more about how the TEFs are contributing to more trustworthy AI facilities on the European Market and how cities & communities can contribute to it!  
  Living-in.EU legal subgroup is glad to invite you to the latest activity of the year organised in the context of the Legal subgroup.