7th Living-in.EU Signatories' Meeting, 28 October 2021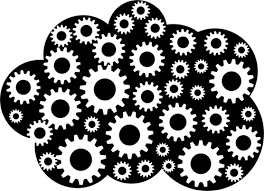 The 7th meeting of signatories of Living-in.EU signatories explored two important policy discussions  -  the challenges cities face in delivering high-speed internet infrastructure, and interoperability governance at local, regional, national and EU level.
The meeting began with remarks by Mr Gábor Kerpel-Fronius, Deputy-Mayor of Budapest. Budapest recently became the 100th signatory of the Join, Boost, Sustain Declaration. Deputy Mayor Kerpel-Fronius, responsible for smart city and participatory government, spoke about why Budapest joined Living-in.EU, and about the importance of working together at EU level to strengthen the capability to address the potential challenges of tomorrow. Two other cities/communities also joined the movement recently, Singlefingen and Oldenburg, both in Germany. Julian Schal of Singlefingen spoke briefly on his hope for cooperation. He is also Secretary-General of Eurotowns, a network of 19 cities with a population of 50,000 -250,000, that are Living-in.eu supporters.
The next agenda item was a presentation and discussion on issues relating to the Review of the Broadband Cost Reduction Directive (BCRD). Carlota Reyners Fontana, Head of Unit, CNECT B1 Electronic Communication Policy presented the review, including the context, reasons for the review, problems identified, the Connectivity Toolbox (best practices on cost reduction) and the specific role of local and regional authorities. She presented a series of questions for discussion. She welcomed the opportunity to exchange views directly with cities.
Ms Kristina Lundevall, Head of Department, IT and Digitalisation, Stockholm, presented Stockholm's perspective. Stockholm is advanced in its deployment of 5G and fibre. They have a well-functioning system, and while she overall welcomed the review of the Directive, she expressed concern that a 'one size fits all' approach by the Commission could negatively impact their city. Ms Lundevall emphasied the importance of local context that needs to be taken into account when looking at connectivity, for example in relation to culture, business and security.
Mr Marcos Nogueira, Representative of Alentejo Region in Brussels (a large, relatively rural region) highlighted the importance of this topic of accelerating delivery of broadband in his region in order to address the deepening and widening digital divide. Another important angle is the issue of public investment in services, which can be considered public services. The high costs involved however are an obstacle to their delivery.
In the Q&A that followed both Ms Lundevall and Mr Nogueira emphasised the importance of cooperation with cities and communities in the region and beyond on networks and connectivity, and also on wider digital policy questions. Ana Carneriro of Porto spoke about how Porto is committed to the roll out of optical fibre. Effective collaboration between different entities in the city is essential to maintain the quality of the infrastructure. Sharing data between municipalities, and with companies, is an important factor. Lodewijk Noordzij, Eurocities referred to a recent series of workshops on B2G data-sharing during which Lisbon and Barcelona presented best practice use cases for coordination of civil works thanks to the use of platforms for the exchange of data between the municipality, infrastructure managers and private companies (presentations and workshop report here). Developments such as the Data Governance Act, the future Data Act, and the creation of a data space for smart communities, should assist cities in this regard.
Ms Reyners Fontana responded to the points raised by stating that the BCRD review aims to address the fact that the previous flexible approach due to the minimum harmonisation nature of the Directive and the fact that several critical provisions remained optional has led to sub-optimal outcomes. There are many best practices examples around the EU that can serve as inspiration to others. Competence for permit granting is generally at local level, and this is not something the Commission wishes to change. However, as there are 80,000+ municipalities in the EU, this can lead to a considerable burden to operators who must deal with each one individually, thereby contributing to deployment costs and time. Great potential exists to improve the situation – through -for example but not only- the use of common data platforms in cities, which allow entities to see who is digging where, and to plan accordingly. Member States and local authorities must also coordinate and share information regarding existing physical infrastructure. The funding provided through the Recovery and Resilience Plans represents a significant opportunity for investment in connectivity and in more digitally based information systems.
The second part of the meeting was devoted to a discussion on European Interoperability Governance and the how this affects local and regional level. Mr Serge Novaretti, Policy Officer at DG CNECT, Technologies for Smart Communities, presented the Proposal for an EIF4SCC (European Interoperability Framework for Smart Cities and Communities). This report was published in July, and adapts the EIF to a local context, where for example many private actors are involved in service provision. Other differences are at play too, and the interoperability governance presented in the EIF is adapted, including through the addition of a new layer of cultural interoperability, to reflect a new way of thinking and working. Mr Novaretti discussed how the Proposal for an EIF4SCC could become an official Europeans Commission document, through a process of validation with cities. The EIF4SCC could potentially be linked to the future interoperability governance structures at EU level currently under preparation. Consideration must be of how local level should fit into this picture.
Mr Maximillian Strotmann, Acting Head of Unit, DG DIGIT, Interoperability Unit presented the work by DG DIGIT and the EU Public Service Interoperability Expert Group ('CIO Network') on developing recommendations for a strengthened EU interoperability governance, following the review of the 2017 European Interoperability Framework and the ISA2 Programme. While EU Interoperability policy has existed for 20 years, Member States have expressed a view that more stable and formal governance allowing for greater cooperation between MS and various European services (on sectoral issues or specific projects) is needed to deliver cross-border and cross-sector interoperability. This must be a genuine co-ownership of interoperability between Member State Governments and EU level, and local vision is key for this. The proposal also aims to support innovation though Gov Tech, and also greater uptake of open source solutions, co-creation of reusable components, and openness to international partners.
Mr Francisco Javier Ridruejo Pérez, General Secretary of RECI (Spanish Association of Municipalities) and Coordinator General in Logroño, presented structures and practices in place in Spain for collaboration and coordination of interoperability. This includes a set of open standards to be followed for Smart City Platforms. Currently 17 Spanish cities are working together, funded by the Ministry of Economic Affairs and Digital Transformation to sharing data via open APIs, shared vocabularies, as well as promoting citizen participation and transparency. They are also working pilot projects to develop tools and to sandbox solutions.
Ms Alenka Žužek Nemec, Ministry of Public Administration, Slovenia, spoke of the challenge of coordination where municipalities are autonomous and where there is a large number of very small municipalities. A national eGovernment portal (NIO Portal) provides different guidelines, standards, data models, and building blocks (drawing on EU developed interoperability assets and solutions) to citizens and businesses, as part of the Slovenian National Interoperability Framework. Taking a carrot, rather than a stick approach with municipalities, they incentivise interoperability by offering subsidised local data platforms based on the CEF Digital Building Block (Context Broker) and the MIMs Plus.
Close cooperation with municipalities and regions has been essential for Denmark for public service delivery since the early 2000s explained Ms Pernille Sørensen, Head of Unit, EU and International Affairs, Agency for Digitalisation, Denmark. Various levels of government co-developed a White Paper on Common Digital Public Architecture. This led to the establishment of technical committees on topics such as data standards, data infrastructure and interoperability. Substantial digital infrastructure projects such as eID, Digital Post and a public sector payments system have been developed and financed jointly at national and local level. They also work closely with Danish Standards, as shared standards are a prerequisite for interoperability. In terms of cross-border interoperability, she favours a proportionate approach, focused on areas of greatest impact, as implementation of the Single Digital Gateway regulation is very challenging.
Mr Āris Dzērvāns, Chief Digital Officer, Riga, highlighted the importance of openness in the process of developing a Digital Transformation Strategy for Riga. Working with other municipalities and opening APIs and codes. Linking to the earlier discussion on cultural interoperability, one of the biggest obstacles to interoperability is silo-ed approach of the various teams in the municipality. Over the last 15 years great strides have been made on interoperability in the commercial sector, but the public sector is lagging. However, though public procurement, the public sector has the power to change this, working hand in hand with the private sector to create an interoperable ecosystem.
Cristina Cosma, Policy Officer, DG DIGIT, Interoperability Unit, highlighted the pressure on public authorities at national and local level to deliver on the Digital Decade objectives by 2030. The recommendations of the Interoperability Expert Group include the need for greater coordination at sub-national level. These recommendations are now being captures in a legal process, and this is just the beginning of this dialogue.
This marked a first exchange on a topic of great interest to cities, and further discussions will take place at the Living-in.EU sub-group on Legal Affairs and Ethics, as well as on 25 November as part of the European Commission's High Level Conference on Public Administration.
Mr Eddy Hartog, Head of Unit, DG CNECT, Technologies for Smart Communities brought the meeting to a close by inviting all Living-in.EU Mayors to participate in a dialogue with Commissioner Breton on smart, sustainable and resilient cities on 2 December in hybrid format, both in person in Brussels and online. The event will also be webstreamed in English and in French.