Citizens and businesses expect to be served through seamless digital services wherever they live, travel or work in the EU. To ensure their delivery, all levels of government should be able to share the necessary data while respecting citizen rights, data privacy and  protection. In addition, they need to ensure that no barriers, cultural, legal, organisational or semantic/technical, hamper the provision of interoperable services across cities, regions and national borders. Communities, Cities and Regions are teaming up to join efforts in their digital transformation the European way through the Living-in.eu movement while national governments and the EU are working on a future EU public service interoperability policy. The workshop aims at opening a discussion on how best to ensure a multilevel interoperability governance in this context. Local data platforms and Digital Twins will be used as an example to illustrate such interoperability needs.
Agenda of the workshop 14:30 – 15:30 CET facilitated by Serge NOVARETTI, DG CNECT
Short introduction – DG REFORM (3') Roman DIEZ GONZALEZ
Local digital twins highlighting interoperability needs from local up to EU level – DG CNECT (5') Andrea HALMOS
Proposal for an EIF4SCC – DG CNECT (5') Serge NOVARETTI
Future EU interoperability policy -  interoperability governance act – DG DIGIT (5') Cristina COSMA
The Portuguese case - Portugal Digital - Ana MARQUES (5')
Panel discussion and Q&A session moderated by OASC – Martin BRYNSKOV (35')

Ana MARQUES (Portugal Digital)
Francisco RIDRUEJO (RECI and Logroño city)
Mika RANTAKOKKO (Oulu city)
Jonas ONLAND (VNG, Dutch association of municipalities)
Maximilian STROTMANN (DG DIGIT, Interoperability unit0

Conclusions by the moderator (2')
The panel will discuss the following questions on interoperability governance:
What structures/projects exist (or not) at local, regional and national level, how can these be leveraged at EU level?
How can local and regional government be reflected in a future EU interoperability governance model?
This workshop is taking part as part of the High-Level Conference on Public Administration organised by DG REFORM. Please see the full programme below.
To attend, please register here.
The event will bring together high-level public officials and practitioners from the EU institutions and the EU Member States, leading academics, think tanks, and international organisations.
The Programme for the day is as follows:
09:00 - 9:15 CET
Welcome
Ms Elisa Ferreira, Commissioner for Cohesion and reforms - European Commission
09:15 - 11:15 CET
Session: Steering change in public administrations
Panel discussion
Ms Elisa Ferreira, Commissioner for Cohesion and reforms - European Commission
Mr Younous Omarjee, Chair of REGI committee - European Parliament
Mr Boštjan Koritnik, Minister of Public Administration - Slovenia
Mr Mathias Cormann, Secretary General - OECD
Ms Manuela Bora, Member of Plenary of the Conference on the Future of Europe, Former Rapporteur on public administration -  Committee of the Regions
11:15 - 12:30 CET
European Commission activities on Public Administration
Discussants:
Mr Maciej Popowski, Acting Director-General - DG NEAR
Mr Normunds Popens, Deputy Director-General – DG REGIO
Ms Nathalie Berger, Director - DG REFORM       
Mr Daniele Dotto, Deputy-Director - DG REFORM                                                                                             
14:00 - 14:30 CET
Session: Towards a European Administrative Space? 
Keynote Speech
Mr Johannes Hahn, Commissioner for Budget and Administration – European Commission
14:30 - 15:45 CET   
Workshop sessions                                                             
Managing public administration adaptation
Public administration & governance for policy coherence and the SDGs
Innovation in the public sector
Public administration in the digital decade
Building capacity at regional and local level
New skills for new challenges
Multilevel interoperability governance supporting digital transformation of European public administrations (see above)
Public administration and green transition
15:45 - 16:45 CET   
Feedback and conclusion   
Keynote Speech
Ms Amélie de Montchalin, Minister of Public Sector Transformation and Civil Service - France                                                                                                                  
16:45 - 17:00 CET   
Closing remarks                                                                                                                                   
Other events
During this Info day, the next funding opportunities for Smart and Sustainable Cities and Communities will be presented. The focus will be on areas such as Data Spaces for Smart Communities, Digital Solutions for the New European Bauhaus, and Living-in.eu governance. There will be an opportunity to network and present your ideas for proposals.  
The Measuring & Monitoring subgroup will organise two technical workshops on 9 December 2021 and 11 January 2022 (from 14:30 to 16:00) to discuss a first proposal for a set of Local and Regional Digital Indicators (LORDI).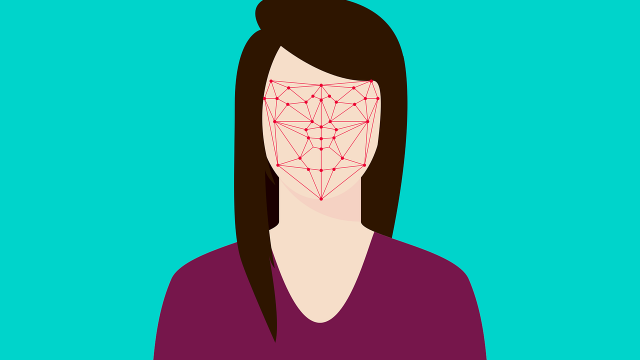 Living-in.EU Legal and Ethics subgroup webinar
On 21 April the European Commission presented the Artificial Intelligence Act (AIA), a draft regulation on Artificial Intelligence (AI) to ensure AI is safe, lawful and in line with EU fundamental rights. What will be the legal impact of the regulation on cities as providers and users of both public and private AI applications?